vRealize Automation 8.x - Setup vSphere Cloud Account
vRealize Automation 8.x can integrate with several cloud providers, and to do this for your vSphere environment, select Cloud Assembly > Infrastructure > Connections > Cloud Accounts and create each of the cloud integrations you require. For vSphere, enter the vCenter FQDN / IP address, the credentials to authenticate with and select a logical name. Under capabilities, enter "cloud:vsphere" as this will enable us to use tagging in the blueprint request forms. Validate the credentials and once they are validated, select which datacenters to allow provisioning to, followed by selecting Add.
Tip
Make sure the vCenter IP address / FQDN matches the vCenter server certificate or you will receive the error below...
Error
"Unable to validate the provided access credentials: Failed to validate credentials. Error: Failed to connect to vCenter: Your certificate may be untrusted. To trust the certificate validate your account credentials and accept the untrusted certificate."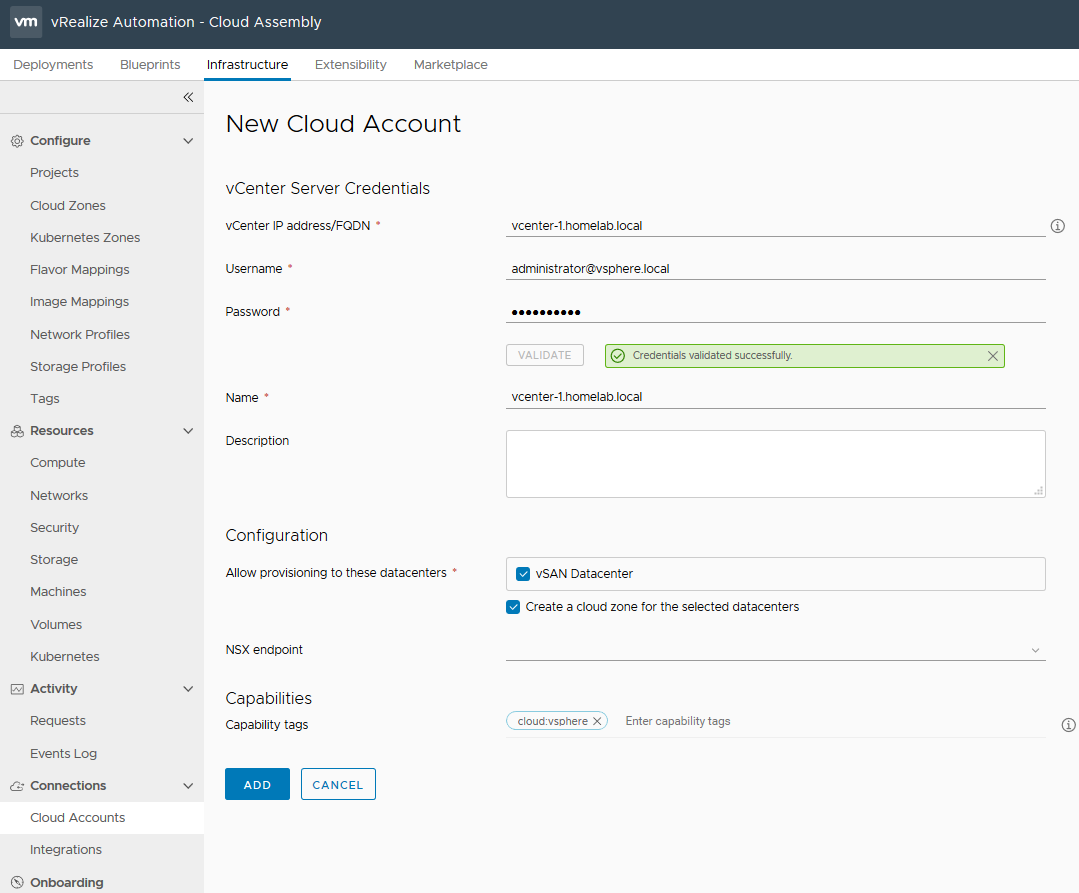 Once the Cloud Account has been created, under Configure > Cloud Zones, you will see your selected Datacenters each having their own Cloud Zones.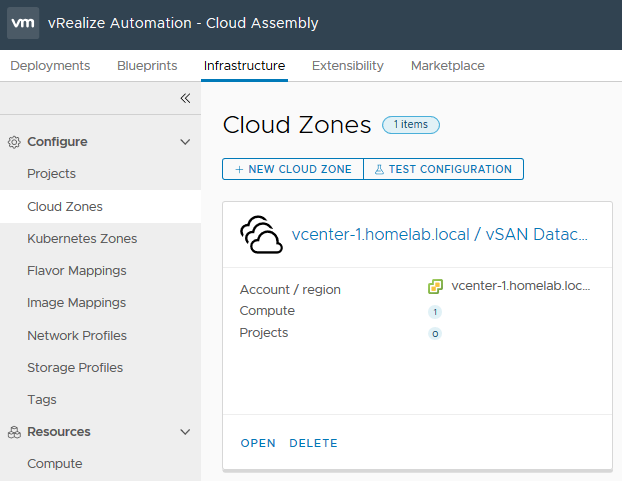 In more complex environments, you can Open the Cloud Zone and select the Compute tab, and for each Cluster, assign capability tags. If for example you have separate clusters for dev, test and prod, you could assign the capability tag "environment:dev" to ensure that only dev workloads are placed on this cluster. The second part of this configuration is done in the blueprint request form.