vRealize Log Insight 8.x - Getting Started
In the previous post we deployed all of the vRealize Suite products and we are now ready to log into vRLI and configure it for use. vRLI 8.0 has some significant improvements including Unlimited Exports of data (increased from 20,000 events), Content Pack Updates and a new OS in the form of Photon OS. For more information check out the VMware blog post here which includes details of how the single upgrade file will also move the OS from SUSE to Photon! Very impressive!
Navigate to https:/// and you will see two authentication sources configured. You can log in using the default "admin" account using the "Default (built-in)" authentication source, or the configuration user we created in the Easy Installer which was "configadmin" and select the "VMware Identity Manager" authentication source.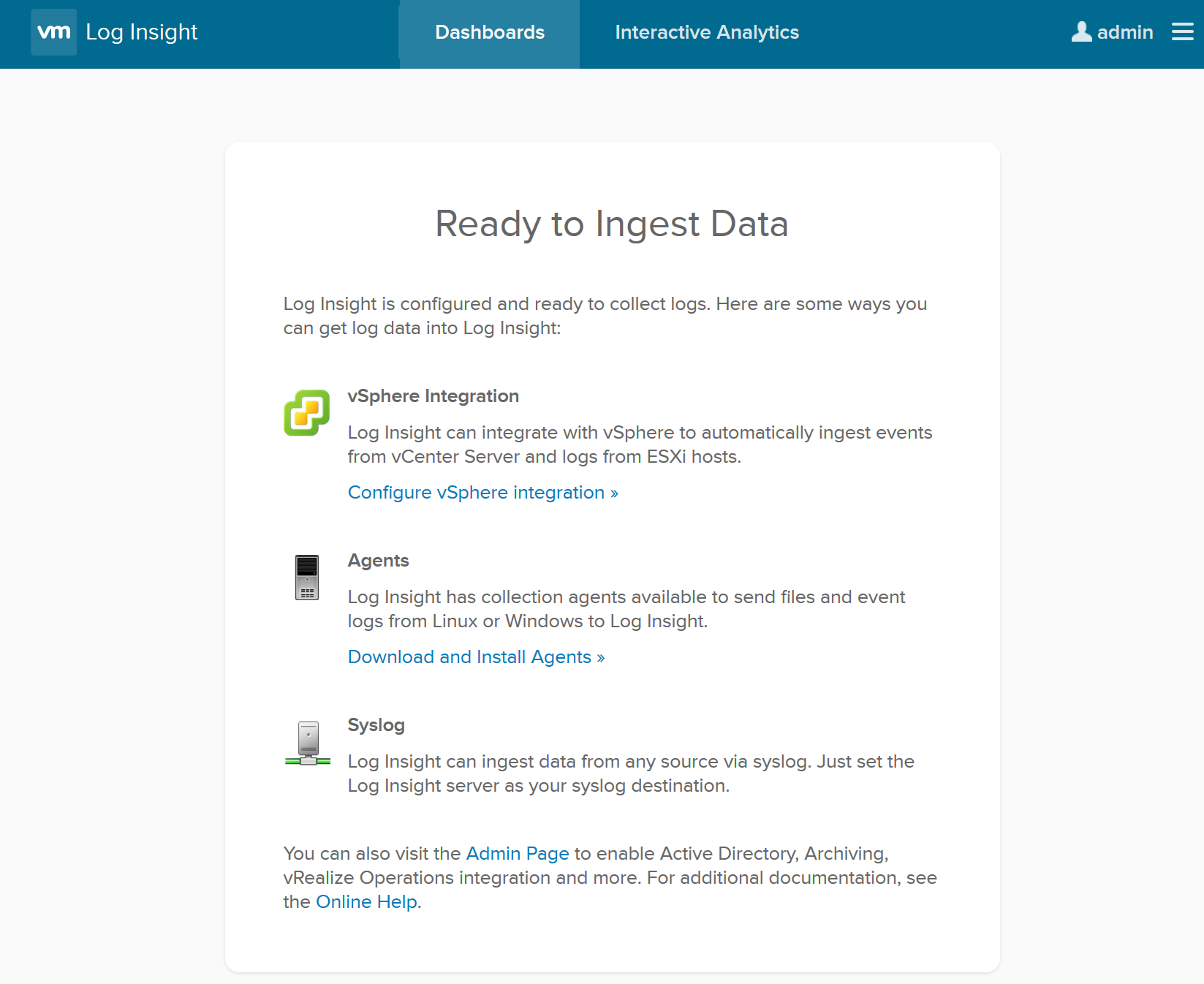 Once logged in your are greeted with the "Ready to Ingest Data" welcome screen. Select "Configure vSphere Integration" and enter the FDQN / IP address of your vCenter server, along with the credentials. Select Test Connection and Save once it is successful.
On the left menu, select Integration > vRealize Operations and enter the FQDN / IP address of the vROps server, along with the username and password. Select test, then save once successful. Once the integration is complete, you will now be able to view logs directly from the vROps 8.0 UI.
And, well, that's it. vRLI 8.0 is set up, it is configured with vCenter and vROps and it is ingesting data for your environment. To deploy the agents to your VMs, follow the VMware documentation here.